Event Websites in Hull
A bespoke website for a unique event will help to showcase your brand and solidify your place against competitors.
Expand your event potential with online ticketing systems, launching event brands and elevating them to their target customers.
Start your project
The best brand visibility comes from the unique experiences of your event.
Do you have an annual or regular event that needs a home to call its own? Eyeweb is uniquely qualified to provide large events with one-stop websites for your target audiences. With our in-house knowledge and experience on events - from sponsoring to creating, hosting, and helping run them to marketing and building websites for many local events - we can provide a unique perspective and helpful insight on the best ways to sell tickets and build your community.
Events don't need to be in person anymore. Eyeweb can offer insight and advice on digital and hybrid experiences and brand elevation events and provide necessary engagement services for maximum impact.

Websites that keep customers on the right track
Eyeweb caters to large, annual events across the UK, creating and advising on the best ways to create an engaged community that returns for more every time. Eyeweb will be happy to facilitate whether your event is annual or occurs regularly.

Recurring events need a place to call home
Just like having the perfect venue is imperative to a successful event, having a website and marketing strategy that properly reflects your brand solidifies your standing in the market with consistency and familiarity that brings customers back every time.
Or call us about your project

We have already had positive feedback from our customers and we would highly recommend Eyeweb to any one
Mark Wilson
Kingston Carton
What our clients have said
Web design services
Show-stopping performances from a gold star cast
Social Media
We can create social posts for your business that match your customers' interests. This provides you with extra exposure, and taps into a wider audience to attract new customers.
Learn more
SEO
Let our team of experts use their advanced tools and skills to increase the visibility of your brand. So you'll be seen by the right people looking for your products or services and be on top of all those search results. That means more traffic for you, which means more sales.
Learn more
Content Writing
Writing optimized content is a necessity these days. Whether you want to create new blog posts, social media updates or improve the content already on your website. Tailor-made content always wins, no matter what it is for.
Learn more
Email Marketing
Use branded emails to engage customers and show them the latest events, offers and updates from your company.
Learn more
Branding
Our in-house studio will break down all the key components of what makes a truly great brand. We apply this to your business to attract the perfect range of customers.
Learn more
PPC
Give your brand a massive boost with Google and Social Ads. Get your brand right in front of your customers quickly with targeted advertising.
Learn more
Print
Our in-house expert designers ensure your brand is consistent across all business areas, including your printed materials, to provide an excellent user experience.
Learn more
Web Design
We're experts in persuasive web design in Hull. Our event websites are proven to help drive sales and boost brand visibility. We place a focus on the needs of your audience through our custom web builds.
Learn more
Support
Eyeweb doesn't just provide; we educate. This is so you have the skills and knowledge to update your website as you see fit. However, we are also available to help at the drop of a hat and help you continuously evolve towards future success.
Marketing
Get those customers through the door with fully holistic and all-encompassing digital marketing campaigns. By combining our services with your business goals and geographical reach, we can serve up multiple profitable benefits.
Learn more
Hosting
Your website is safe and with secure hosting and will run quickly with our Amazon Web Services hosting solutions.
Roll up and witness bespoke web design with engaging features
Event FAQ areas 
People always have many questions when it comes to events. We create easy to use FAQ areas on your website that help answer questions and are also great for an optimised SEO strategy.
Informative Websites
Event information is the most crucial part of a good customer journey. We design a seamless website that engages your visitors and encourages conversions.
Applications system 
Our websites can be built to accept applications from potential traders, sponsors or other businesses wanting to be involved in your event. These applications can be customised and themed precisely to your needs.
Buy online and online payments
Gain more conversions by not directing your customers to a third-party website. Don't lose money on third party website service fees by hosting secure checkouts on your website.
Maps and venue layouts
Embed your bespoke website with valuable insight that can help with accessibility and understanding. Customers will be thrilled to scope out the size of your event and learn more about the venue with integrated maps and venue layouts.
Custom CMS
With your own bespoke CMS, you have complete control of content publication, be it blogs, galleries or new pages.
Galleries
Show off your past events with stylish photography displayed in a modern gallery.
Past events
Allow customers to view your past events and see how it has grown over the years.
Integrate a shop
Our designers can embed a Shopify eCommerce site or host a merchandise shop directly onto your custom website. This increases conversions by not directing them away to an alternative website, further solidifying your brand image.
Become a sell-out by contacting Eyeweb for event web design
As an enthusiastic event web design and marketing agency, we pride ourselves on creating event websites designed to fit the needs of our customers. Eyeweb brings expert creative and strategic skills to every project we undertake. So if you are interested in getting your business noticed by your target audience, then get in touch with us today. We would love to know more about your project. You can contact Eyeweb today at 01482 628830 or drop us an email about your project at hello@eyeweb.co.uk.
Lets talk about your project.
Fill in the form below and we'll get back to you.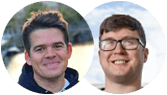 Get in touch
Want to get on a direct call with a member of our team?

01482 628830

hello@eyeweb.co.uk