Web & Marketing Solutions for Portable Buildings Sector
More leads, more conversions, more projects.
We specialise in marketing and websites for the portable and modular buildings sector.
Contact us about your requirements
More hires and more building sales
Where modular buildings are concerned, there is high competition. Therefore, your business needs to perform well in appropriate marketing channels. Whether you specialise in educational modular buildings or rent temporary structures to construction companies, reaching your target audience is key to any successful campaign. 
That's where Eyeweb can help. We provide specialist web design and digital marketing solutions for various modular and temporary building companies, including start-up and nationwide business models. So not only can we help your business's digital presence get started, but we also help it grow.

Proud MPBA Associate Member
Eyeweb has worked closely with several local and national portable building companies. This makes us competent in providing digital marketing solutions and web design services for specific businesses. So much so that we have recently become proud associate members of the MPBA.

Portable Building Sector Experts
MPBA associate membership means we have access to the latest portable and modular building information and updates within the UK sector. In addition, working closely with different portable building companies means we can provide tailored and innovative digital solutions for various companies.
Or call us about your project

The communications and structured approach to reach pre –agreed goals has been a revelation
Richard Crawford
PF Modular
Frequently asked questions
The Eyeweb team have been involved with several different temporary and portable building providers and companies. From designing and executing specialist websites to managing SEO and paid advertisement campaigns, there is an excellent selection of digital marketing techniques and strategies that can be implemented within a website to provide a better return on investment and steady business growth. 
We've worked with great brands like:
Eyeweb tailors each digital marketing and web design service to cater to your needs. Our expert team are on hand to provide you with the knowledge and expertise your business needs to make an impact online. Because we've helped many different portable building businesses improve their web presence, we understand what areas to focus on, what target markets to aim toward and what is the best way to achieve substantial growth and brand awareness within this popular sector.
Lets talk about your project.
Fill in the form below and we'll get back to you.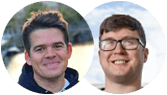 Get in touch
Want to get on a direct call with a member of our team?

01482 628830

hello@eyeweb.co.uk