Looking for something unique?
If you need a completely bespoke online software solutions, contact us to discuss your requirements.
Lets talk about your project
Fill in the form below and we'll get back to you.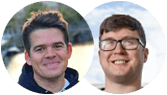 Get in touch
Want to get on a direct call with a member of our team?

01482 628830

hello@eyeweb.co.uk